KING COLLECTOR
Administrator
Event Team
Comet Rank ☄️
Tornado Rank 🌪️
Bolt Rank ⚡
Sun Rank ☀️
◆ Beta Tester ◆
Member
Joined

Nov 29, 2019
Messages

997
Username

Twilight_Rose
Discord

Twilight_Rose#0506
Skybounds Build Event #3
This events theme
:
Under The Sea
[+] Adding Skybounds related aspects to your builds qualify you for even more bonus points!
The fishes have spoken and demanded to be heard and so we're bringing this theme to the skybounds community- fishing has become a massive part of our daily skybounds lives and offers a new world to venture into, we want to see your inspiring ideas and views come to life.
How our build events work are as follows: each individual on the server wishing to participate in the event, may build the requested theme on their
own personal Skybounds Island
. Each event is open for roughly
30 days
, allowing adequate time for your projects to be completed. You may recruit others to assist you with your submission, however, only the
Island owner
in which the build resides on may submit that builds entry and obtain the prize if chosen.
One submission
per person only!
Only one submission per player allowed.
All builds must be PG -- appropriate and suitable for all ages.
All builds must be 100% original work - not copyright or plagiarized.
Third party clients such as Schematica may not be used.
Island Sidebars must be present in submission photos / videos.
Each submission must have a minimum of 3 images or 1 minute worth of footage.
All builds submitted for the event must be a 3D build. Pixel art is allowed.
however, must only reflect a small portion of your build as a whole.
Build must be submitted by the owner of the Island where the build exists.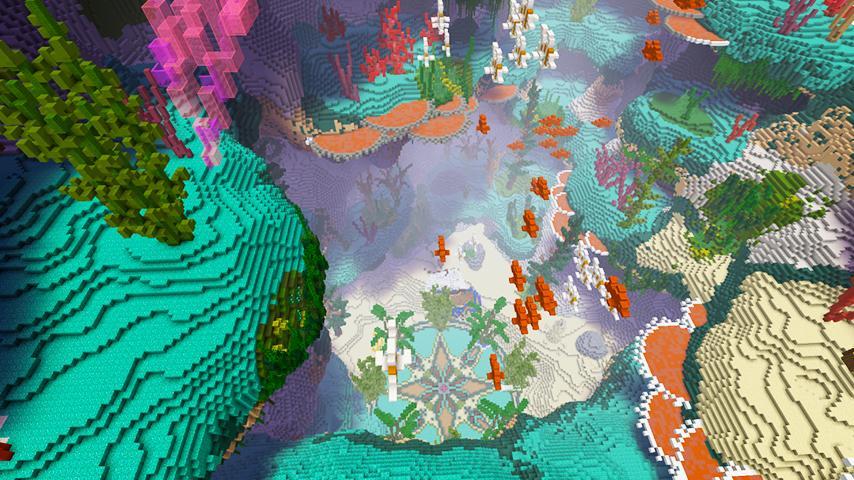 When will it start:
The event will start
Wednesday, April 1st
and end on
Wednesday, April 29th.
That gives everyone one month to jot down ideas, obtain their building materials and make their
creations come to life! Once the event ends, we will then begin to judge all of the entries and
announce the winners of the build competition!
*Remember to visit our Market event NPC for building supplies!
Judging:
Builds will be judged based off of the following:
- How well it fits the theme.
- Creativity / Originality.
- Appearance.
- Building Skills.
Prizes:


▧ First Place ➠
$60 Gift Card + ༼☉ɷ⊙༽ symbol + Exclusive Event Symbol
▧ Second Place ➠
$40 Gift Card + ༼☉ɷ⊙༽ symbol
▧ Third Place ➠
$20 Gift Card + ༼☉ɷ⊙༽ symbol
Submissions:
You can submit your entry by clicking the link below.
Build Entry Forms:
[
Click Here
]​
Last edited by a moderator: