BOUNTY HUNTER
Administrator
Member
Joined

Nov 29, 2019
Messages

274
HELLO GAMERS (as Mitch would say),

What's New Today?
With a new weekly update, comes a new weekend sale!
Right now, grab
2
0% off EVERYTHING
until Monday at 11:59am EST!
New items have just entered the store in time for the sale, read more below:
Introducing the Sixth Season 2 Loot Crate "
Eco
"! Admin Item "
Dolla Dolla Bill
"
Obtain Loot from the following categories: Resource Cores (x2), Recipes, Utility and...
Jackpot Loot!
Boost Gem
Bolt Rank
Tornado Rank
Sky Drop (2-3)
Legendary Sky Drop
Warzone Event Summoner

Farming Event
Mining Event
Grinding Event

Schematic Pack
Enchantment Crate
Sacred Crafting Crystals

Crafting Pet Egg Recipe
KOTH Artifact Recipe

Random Pet Egg
Showcase Gear Set Expander
Crafting Recipes:

Sushi Crafting Recipe Book
Bottle of Tears Crafting Recipe Book
Compact Mushroom Crafting Recipe Book
Soul Lantern Crafting Recipe Book
Elegant Sushi Crafting Recipe Book
Heart of Magma Crafting Recipe Book
Piranha Crafting Recipe Book

Warrior Kit Token
Wizard Kit Token
Crystal Cave Schematic
New Prefix: CA$H
New Sacred Crafting Recipe:

KOTH Artifact
An item only fit for true Kings..
and Queens
.
This crown is worn to increase Tokens earned while in KOTH, essentially doubling points.
This recipe can be located in the KOTH shop, or the new ECO LOOT CRATE.
New KOTH Exclusive Rewards:
New items are newly added into the KOTH shop.
Some of these items include:
Sacred Recipe: KOTH Artifact
KOTH Cosmetic Armor Set

Diamond Equivalent Red Armor Set
Displays the lingering blood of your enemies around you that sacrificed themselves to King you the King of the hill!

KOTH Cosmetic Particle Hat

Crown for only the most glorious of Winners of KOTH
New Schematic: Crystal Cave
Requires: Level 75 Crafting
Loot: Crystal Gemstone 25-100
Timer: 60 minutes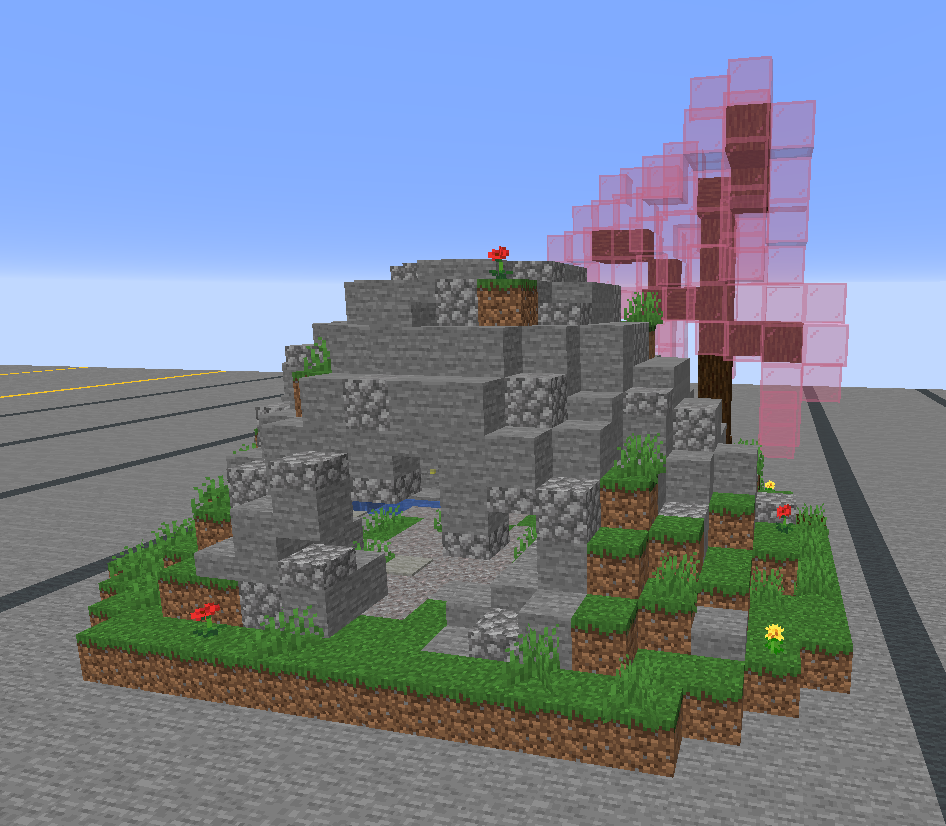 New Spawner:

Chickens
Requires: Level 11 Grinding
New Crafting Recipe:

Scrambled Eggs
Requires: Level 18 Crafting
Ingredients: 16 Eggs, 4 Coal
Value: 2,800
Sell Price: 3,750
Sushi
Requires: Level 23 Crafting
Ingredients: 4 Kelp, 2 Raw Salmon, 1 Tobiko
Value: 3,000
Sell Price: 4,250
Bottle of Tears
Requires: Level 40 Crafting
Ingredients: 1 Glass Bottle, 16 Teardrops
Value: 24,000
Sell Price: 28,000
Compact Mushroom
Requires: Level 48 Crafting
Ingredients: 16 Brown Mushroom, 16 Red Mushroom, 16 Bamboo
Value: 22,400
Sell Price: 29,000
Diamond Puffer Fish
Requires: Level 65 Crafting
Ingredients: 16 Diamonds, 4 Pufferfish
Value: 70,000
Sell Price: 95,000
Soul Lantern
Requires: Level 70 Crafting
Ingredients: 16 Shulker Shell, 8 Angler Fish
Value: 88,000
Sell Price: 115,000
Elegant Sushi
Requires: Level 75 Crafting
Ingredients: 2 Sushi, 2 Nether Urchin, 2 Fluorescent Roe
Value: 35,200
Sell Price: 70,400
Ender Brain
Requires: Level 80 Crafting
Ingredients: 2 Bottle of Tears, 16 Purpee, 8 Netherwart
Value: 138,000
Sell Price: 175,000
Heart of Magma
Requires: Level 85 Crafting
Ingredients: 16 Obsidian, 32 Magma Cream
Value: 248,000
Sell Price: 325,000
Piranha
Requires: Level 90 Crafting
Ingredients: 8 Piranha Fillet, 8 Cactus, 1 Soul Lantern
Value: 191,000
Sell Price: 375,000
New Challenges:
Expect more every week!
Crafty Collector: Craft 20 Ore Seeds, Farming Blocks and Spawners of any combination.
Bamboozled: Farm 2,500 Bamboo.
Sky Drop Summoner: Summon 1 Sky Drop.
Ore Merchant: Mine and Sell 500 Lapis, Gold and Diamond.
Spear Fisher: Catch 300 Fish using a Spear or Speargun.
Tear Bottler: Grind 1,000 Vexes and Craft 10 Bottles of Tears.
Change-Log:
Legendary Skydrops now in the shop!
Fixed typos in clan creation
Fixed duplicate Auction House categories also showing incorrect items
Fixed staff command issues
Full redesign of internal server mesh network

Improves internal server communication
Cuts out lag from CPU being overworked

Added lag limiter for chunks with mass login of players
Coming Soon:
Giveaways:
Stay up to date with weekly giveaways on both our Twitter and Discord!
Earn anything from Ranks, to Boost Gems and more as new items are released.
IP:
skybounds.com (MC 1.14.4+)
Shop:
https://shop.skybounds.com/
Last edited: